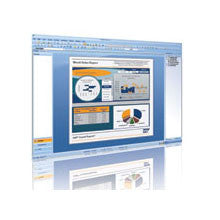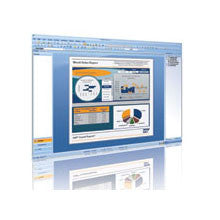 Using Crystal Reports?  You might like these software tools.  Click for a free evaluation download.

ReCrystallize Server for Crystal Reports
CrystalKiwi Scheduler for Crystal Reports
CrystalKiwi Viewer for Crystal Reports
Previous version of Crystal Reports
SAP Crystal Reports software is the industry standard in reporting software. Crystal Reports makes creating simple reports quick and easy while giving you the power to create complex specialized reports.
Working with most databases and other data sources, Crystal Reports can guide you step by step through building reports. Conditional formatting highlights important data down subreports allow drilling down to see details in your data.
Reports can be exported to Word, Excel, PDF, and other formats for easy sharing by email.  Reports can be viewed with live data in a web browser on virtually any device.  See ReCrystallize Pro for viewing reports on the web. 
Developers can integrate Crystal Reports using .NET or Java to add reporting to custom applications.
Features
Customizable report design – SAP Crystal Reports' design environment helps you create attractive, easy-to-understand, formatted reports.
Broad data connectivity – Crystal Reports supports most types of data including  ODBC, JDBC, XML,  and salesforce.com.
Expanded support for Excel – New XLSX format support allows more rows of data to be exported to a single Excel worksheet.
Read-only report viewing – The new RPTR format provides hides report design while still allowing report viewing.
Crystal Reports 2013 System Requirements
Processor: AMD or Intel based processors, Dual Core CPU


Memory: 2 GB RAM


Disk space: 3.5 GB for default installation with English language, 7.5 GB for default installation with all languages installed.


Operating Systems: Windows 7 SP1, Windows 8; Windows Server versions 2008 SP2, 2008 R2 SP1, 2012


Data sources: Native, ODBC, OLE DB, and JDBC connectivity to relational, OLAP, Web services, XML, salesforce.com driver, legacy and enterprise data sources.


Languages: Chinese simplified, Chinese traditional, Czech, Danish, Dutch, English, Finnish, French, German, Hungarian, Italian, Japanese, Korean, Norwegian, Polish, Portuguese, Romanian, Russian, Slovakian, Slovenian, Spanish, Swedish, Thai, Turkish
Electronic Delivery
Crystal Reports license and download details will be sent by email, usually within 4 business hours (US Central Time / GMT -6:00).
Occasionally, electronic delivery may take longer than 4 business hours.
Downloads may be used to create a DVD or saved to a USB drive or network for installation on a different PC.