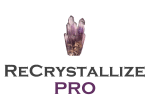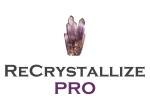 ReCrystallize Pro creates web pages for viewing your Crystal Reports with up-to-the-minute data.  
 
Refreshes your Crystal Reports' data from SQL Server, Oracle, or almost any database on-demand each time a report is viewed.
 
Works for viewing your Crystal Reports with practically any web browser, including Internet Explorer, Firefox, Safari, and Chrome along with iPhone, iPad, and Android mobile devices.
 
Fully supports use of Crystal Reports parameters and subreports, including drill-down capability.
 
Uses your choice of ASP.NET or "classic" ASP web pages to view your Crystal Reports.
 
Reports can be easily printed or downloaded and saved in PDF, Excel, RTF, and other formats.
 
Helps distribute and view your

 

Crystal Reports

 

on your intranet, extranet, or SharePoint site in minutes with a few

 

easy steps. 

 


 

Runs securely on your own servers and network without ongoing per-user fees for viewing reports.
Electronic Delivery
Crystal Reports license and download details will be sent by email, usually within 4 business hours (US Central Time / GMT -6:00).
Occasionally, electronic delivery may take longer than 4 business hours.
Downloads may be used to create a DVD or saved to a USB drive or network for installation on a different PC.