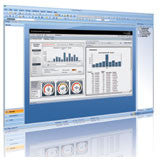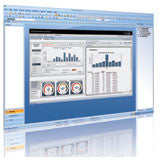 SAP Crystal Server provides business insight through data discovery and on-demand report viewing, and automated report scheduling. 
Please note:  
At least one Named User License (NUL) is required with Concurrent Access Licenses (CAL) in order to generate content and access administrative tools. 
For new installations using Concurrent Access Licenses (CAL), we recommend adding at least one Named User License (NUL).
For larger license orders, please contact us for assistance.
Named User License (NUL)
At least one Named User License is required for each installation.  Each Named User License provides access to one individual user and now includes 
SAP Crystal Reports 2016 Single User License

for creating richly-formatted dynamic reports

SAP Crystal Dashboard Design 2016 

so you can deliver actionable insight via dashboards
Concurrent Access License (CAL)
Each bundle of five Concurrent Access Licenses provides access to any five users at one time.   Concurrent Access Licenses also provide data-driven publishing and distribution of reports.  
License model

Single-server solution.
SAP Crystal Reports Server supports a maximum of 100 named users (NUL) and 50 concurrent users (CAL) per installation.
Both NUL and CAL licenses can be combined, up to these maximums.
Minimum Server Hardware Requirements
Processor: 2.0 GHz dual-core 64 bit CPU
Memory: 16 GB RAM memory
Disk space – Default Installation English only  – 11 GB All Languages – 30 GB
Operating System Requirements
Windows Server 2008 R2, Server 2012, Server 2012 R2, Server 2016 SP03+, Server 2019
Linux: SUSE SLES 11 x86_64, SUSE SLES 12 x86_64, Red Hat EL 6 x86_64, Red Hat EL 7 x86_64, Oracle Linux 7.2
Minimum System Requirements
Browsers: IE 10, IE 11, Edge HTML 14.1, Edge HMTL 15.15, Firefox ESR 45.x, Firefox ESR 52.x, Safari 7-10, Google Chrome
Electronic Delivery
Crystal Reports license and download details will be sent by email, usually within 4 business hours (US Central Time / GMT -6:00).
Occasionally, electronic delivery may take longer than 4 business hours.
Downloads may be used to create a DVD or saved to a USB drive or network for installation on a different PC.